The last Chinese New Year house visiiting before it ends, since my cousins and relatives are back from Malaysia!
Lots of gambling but no money involved, we're good kids. Hehe.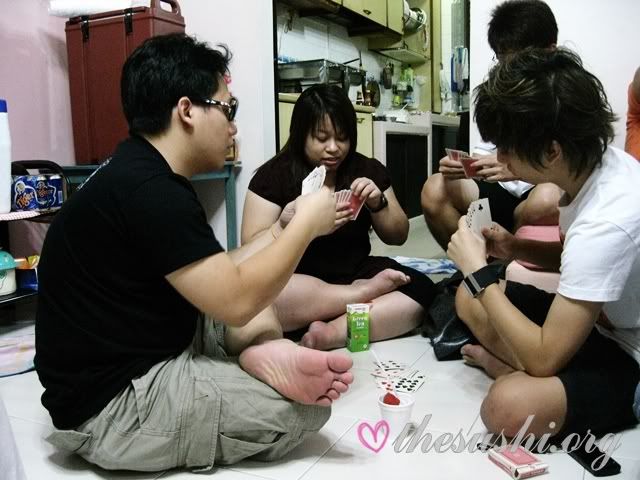 Yes, very crowded even though almost half the crowd has already left.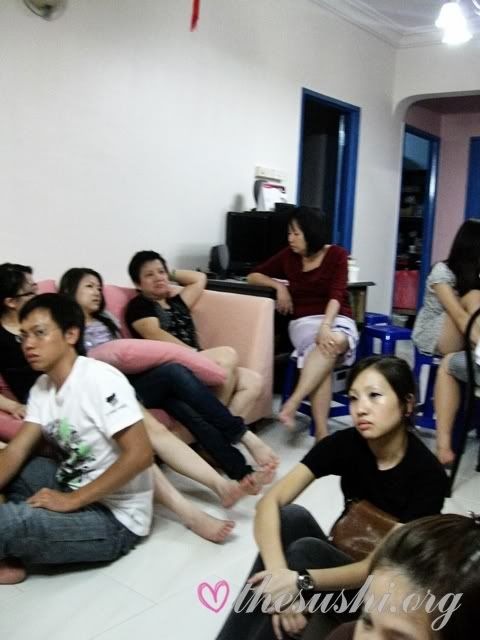 Guess what? We're all watching Titanic...
Because this lady here hasn't watched it before and we were all like, "What? You never watch this?" Can't blame her, this movie is from 13 years ago and she's only like 5 years old at that time, still watching cartoons. Geez... we feel so old...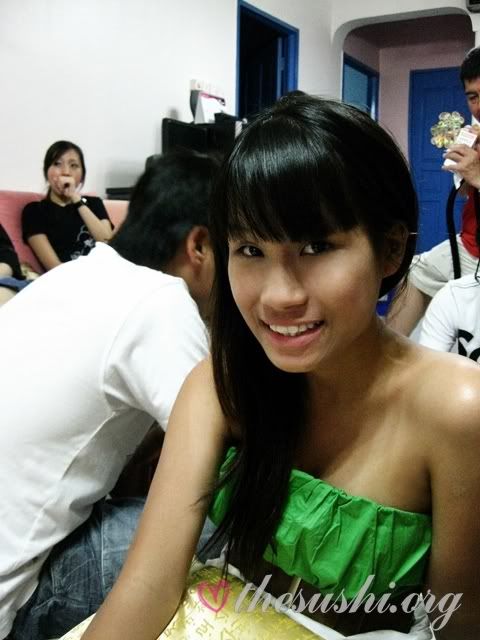 Huh? Hahaha! Stupid blur look.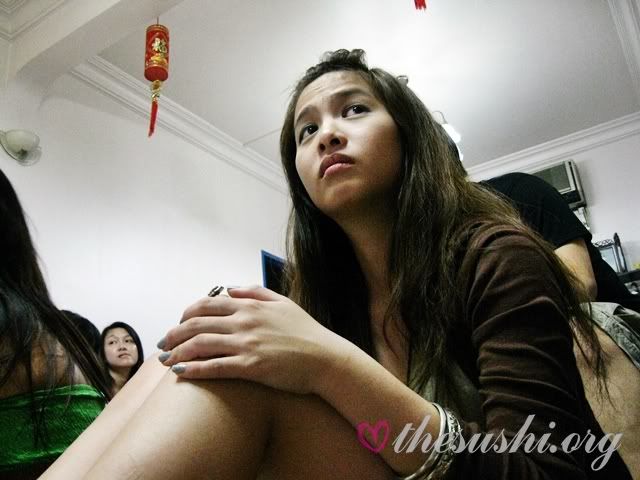 Credits to my sister for this picture. Look at my knees, ugly. This is already not bad, that's why I can't eat too much eggs if not... it's going to be worse.
Now, time to huat!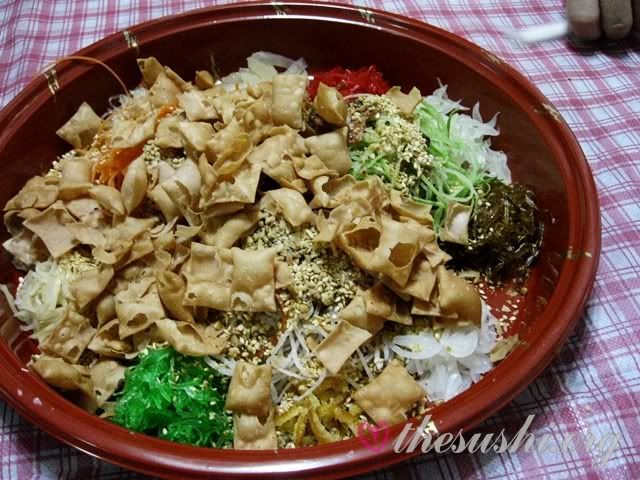 Everybody gets real cosy together...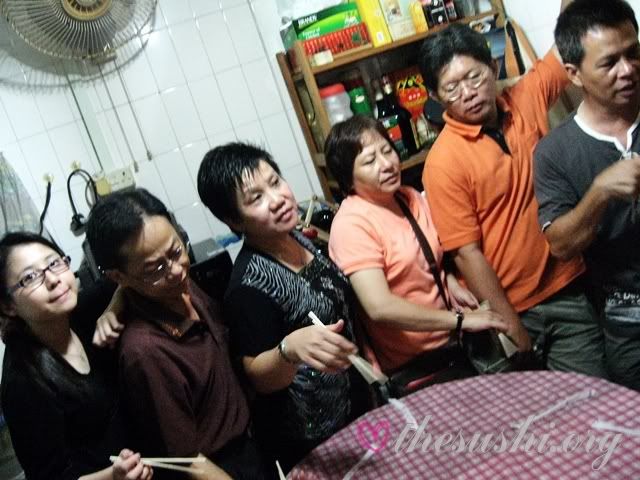 *Snap snap*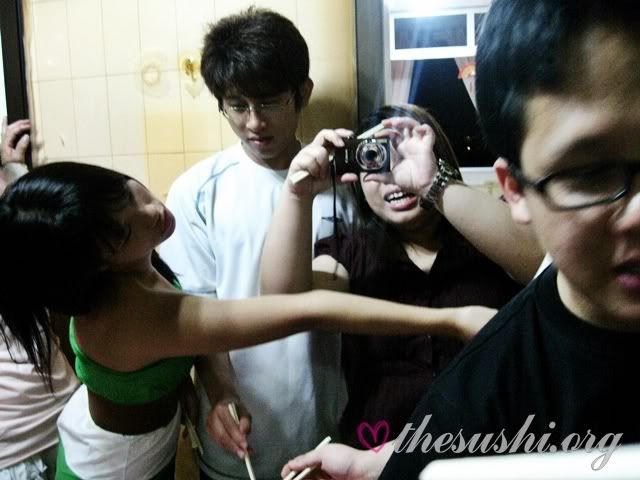 Say cheese~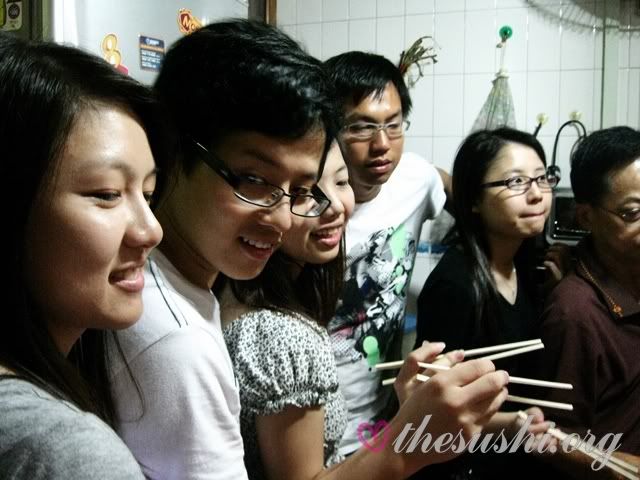 Huat ah!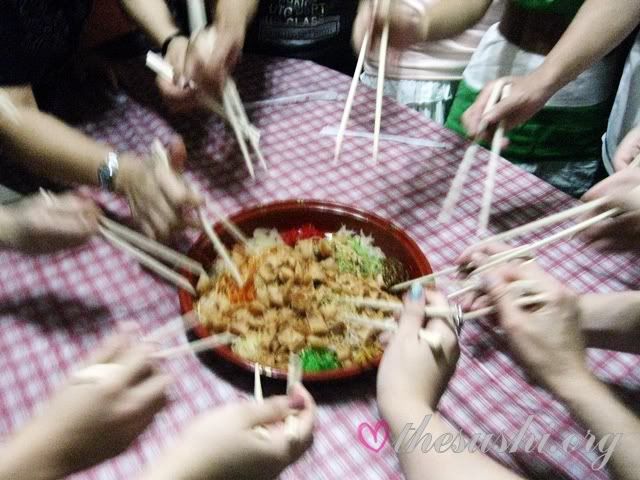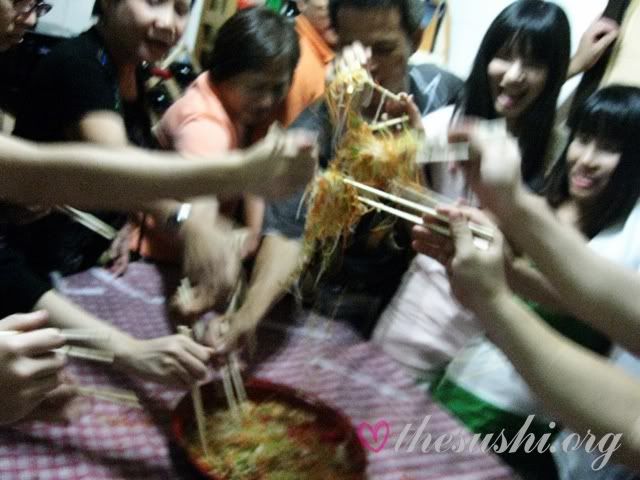 This always happens too me. Hmph!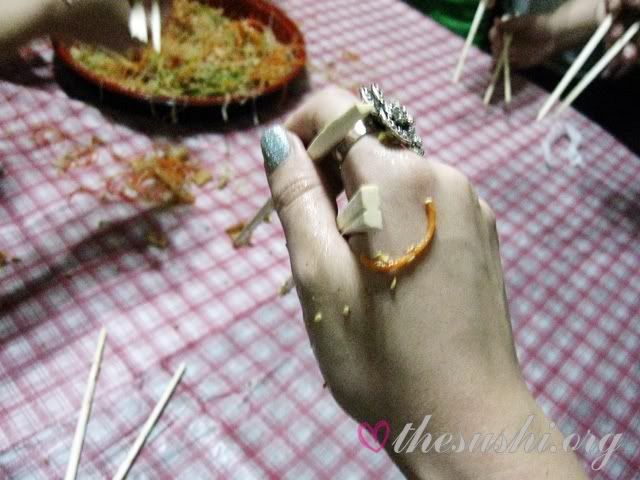 Then it was time for a big family photo, could very well see from the picture below as everybody gets into their positions while the group gets bigger and bigger.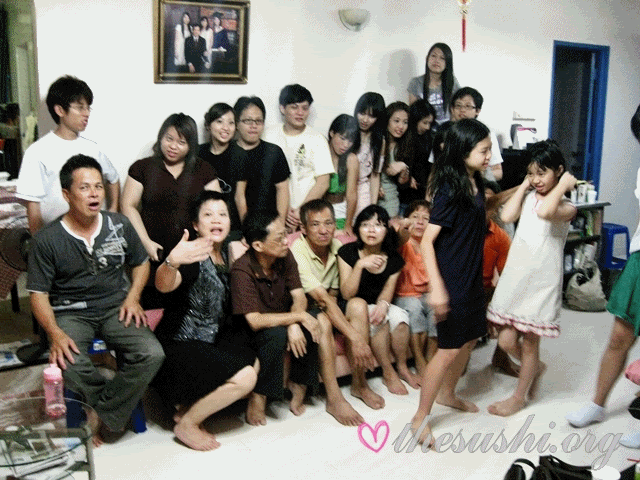 The final picture! Too bad Mummy has to work tonight.