Here's some pictures of my new EeePC, go ahead and drool on the pictures right now.
Smaller than the macbook.
What I really do not like about this laptop is that it runs on Windows. I totally hate Windows.
Daddy toasted some mussels!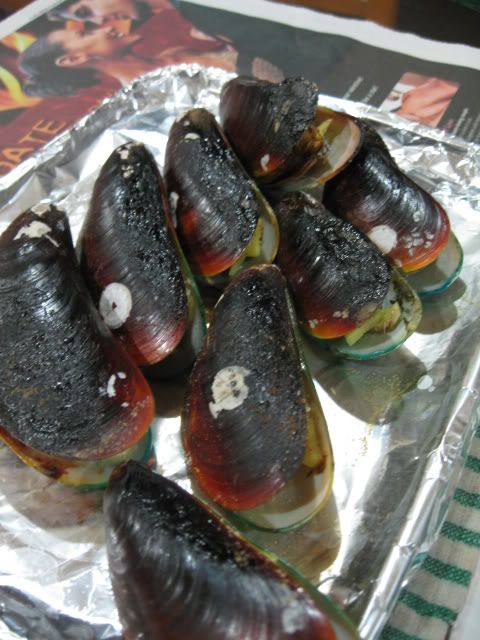 With strips of ginger.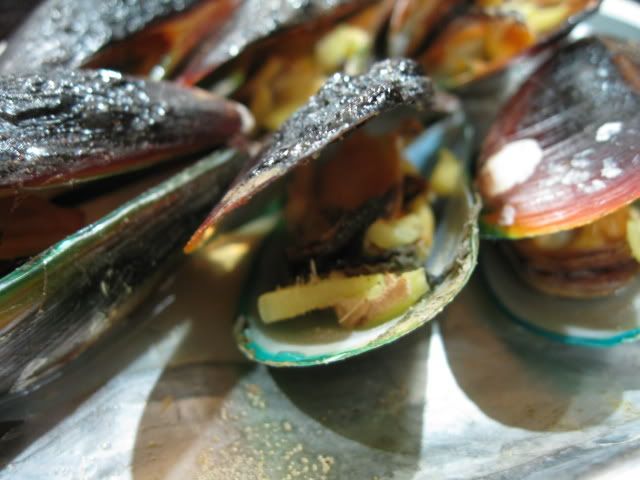 Fat and juicy mussels.