Lunch at the nearby Tze Cha shop at Toa Payoh Central, near Pets Lover Centre. The waitress was funny, I think she just woke up, hahaha...
Curry Chicken Noodle, $3.50. Not bad, just that the curry is not thick enough.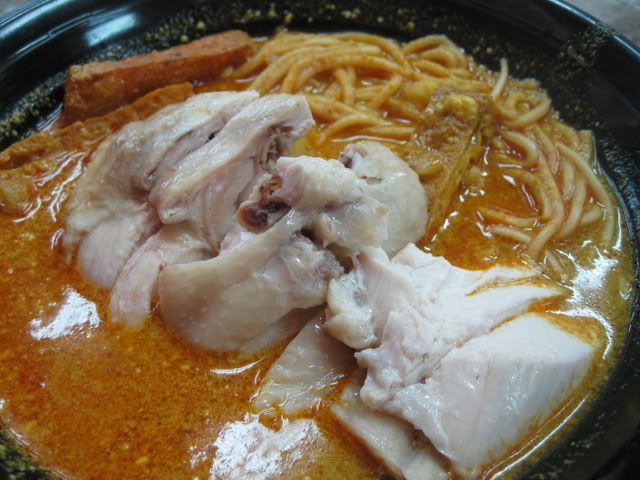 Seafood Hor Fun, $4.
Next stop: Selegie Soya Beancurd. Beancurd with red bean, $1.60. Not much red beans.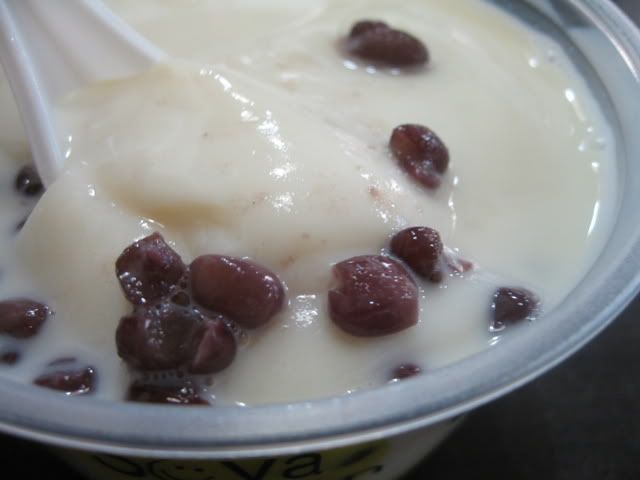 Beancurd with bubble tea pearl, $1.60. There is a lot of pearls!
My shoe has a big crack! Boohoo~ How sad. I bought 2 pairs of flats from Cotton On, 2 for $25.
Big white rose ring from Cotton On. Damn cool and it looks really pretty with my fuchsia pink nails.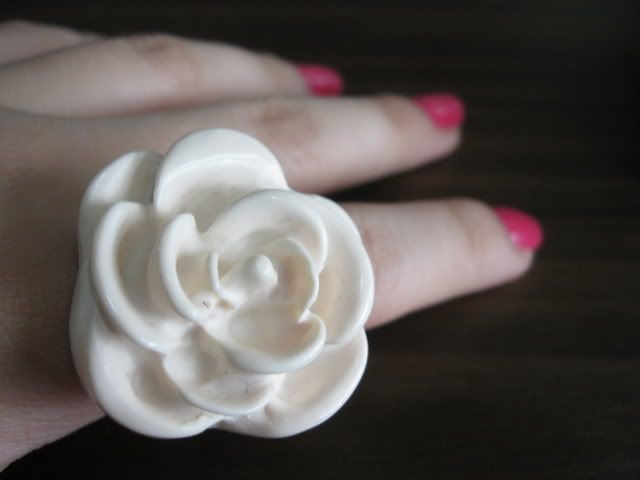 Bought this packet of chestnuts from Daiso.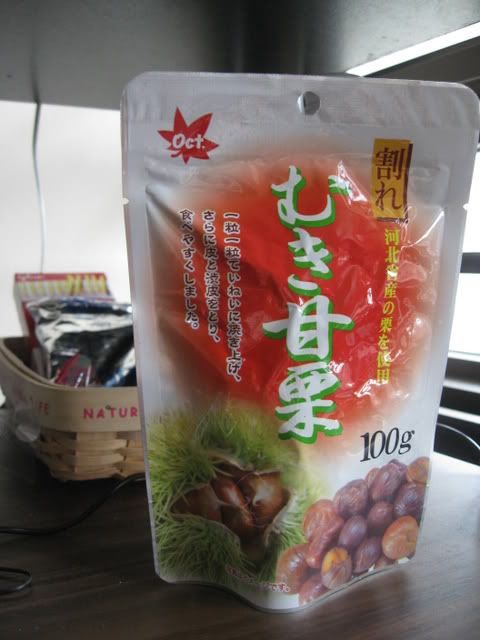 Hmm~ I love chestnuts.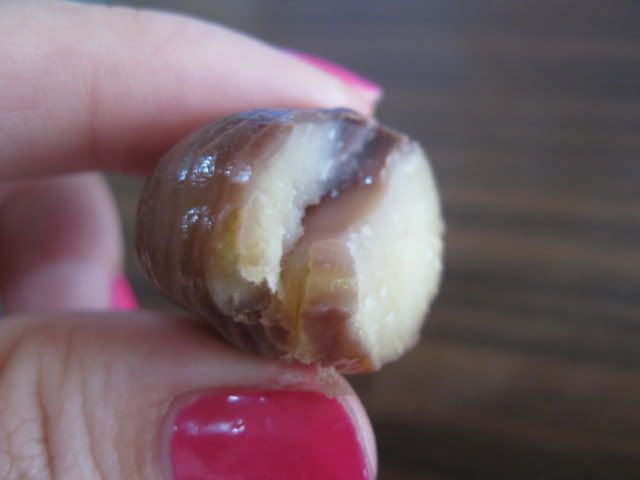 Time for some D.I.Y. Jewelry sticker and namecard holder from Daiso.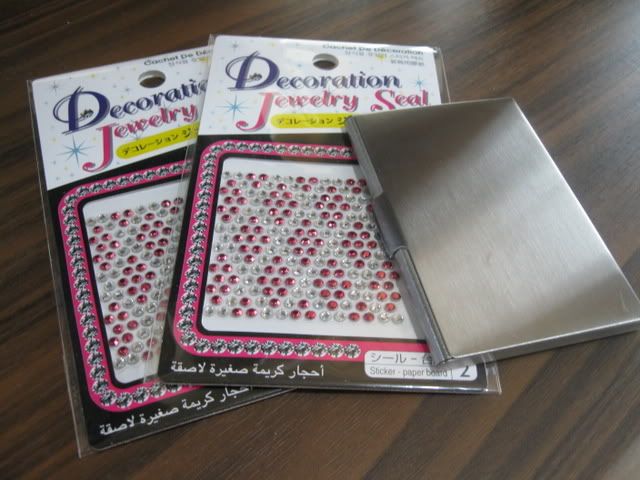 Tadaa! Bling bling~ I'm starting to love blings!
Got to go back to office for a buffet dinner. Nobody is there, just me and Guerlain. The florist are still clearing orders, so we had to wait.
A picture of my new Cotton On flats while waiting.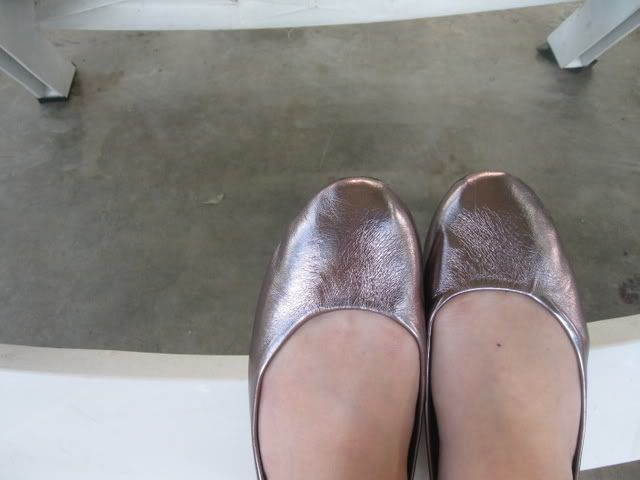 Sarah came.
Then boss came too and starts criticizing Sarah's iPhone.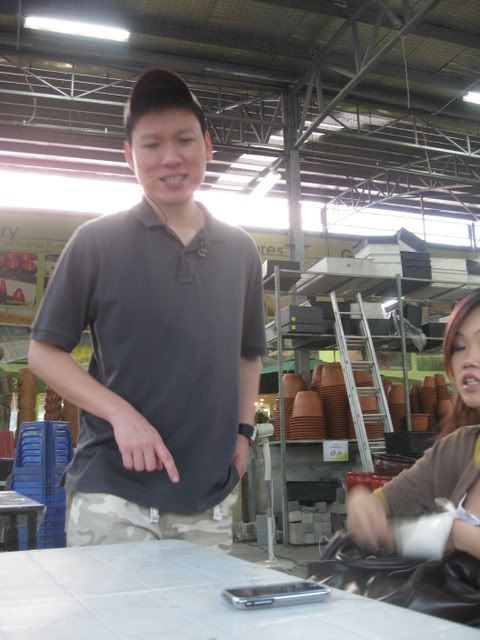 Peter starts opening the covers of the food. It is time to show what we are going to eat for the night!
Salad and prawn mayo. the prawn mayo looks so delicious but I can't eat. =(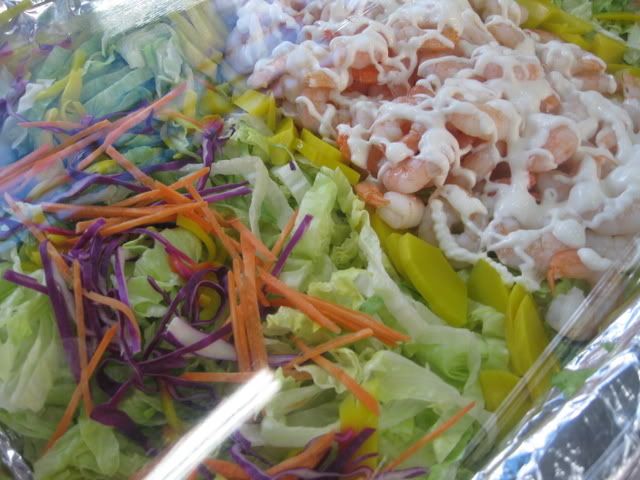 Very colourful kueh.
Beef with capsicums.
Cauliflower and broccoli.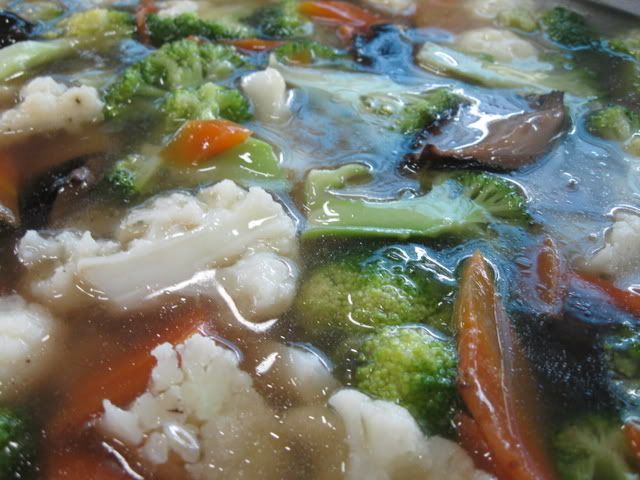 Sweet and sour fish fillet.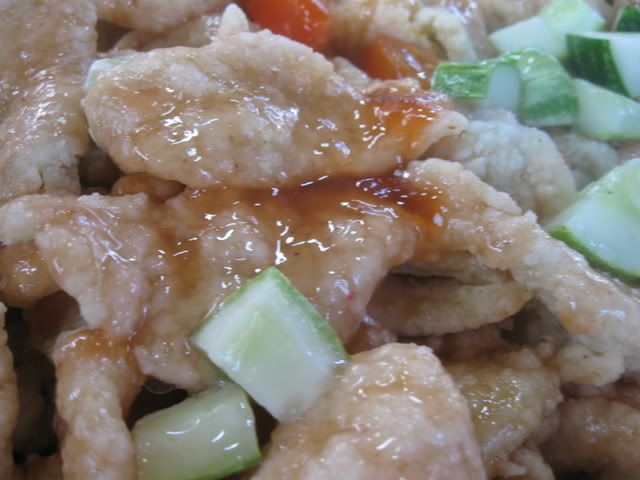 Very cheesy meat balls.
Chicken with pasta tomato sauce. The chicken head is still there.
Crispy oat prawns.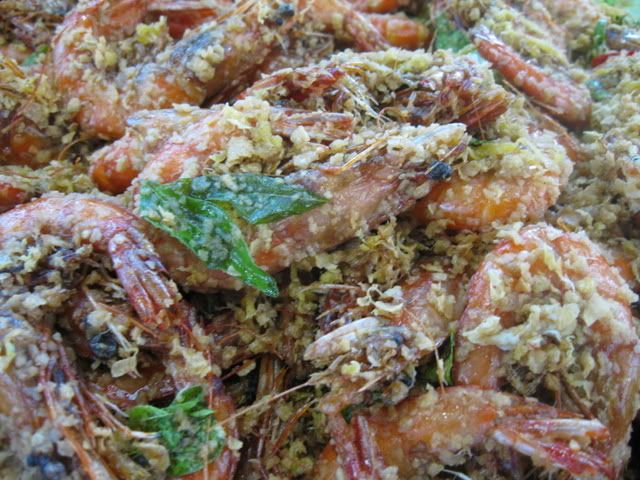 Fried rice.
Fried noodles.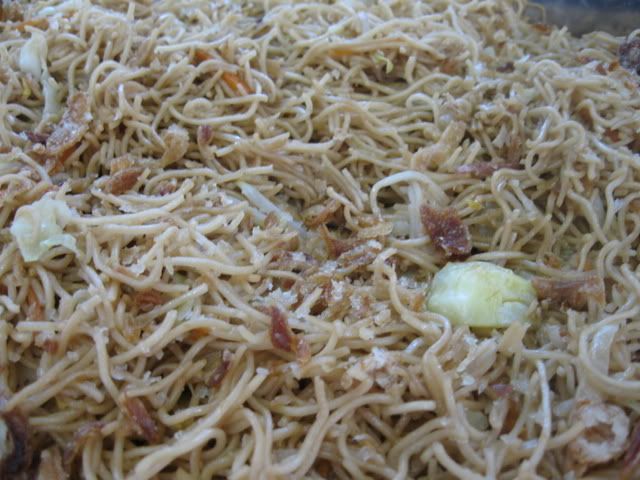 Everyone in the company is finally here.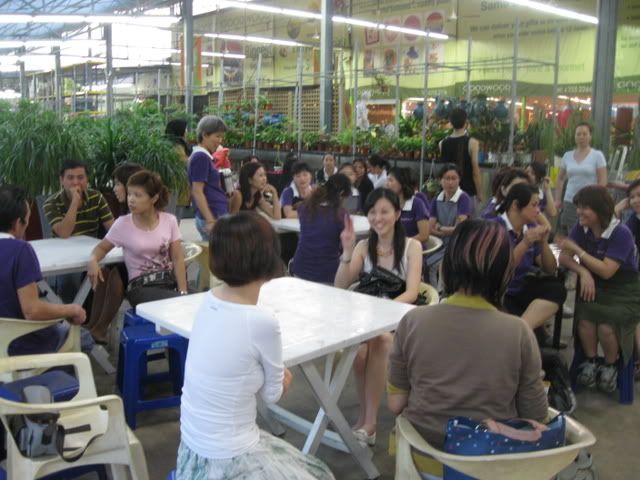 Boss did a little speech.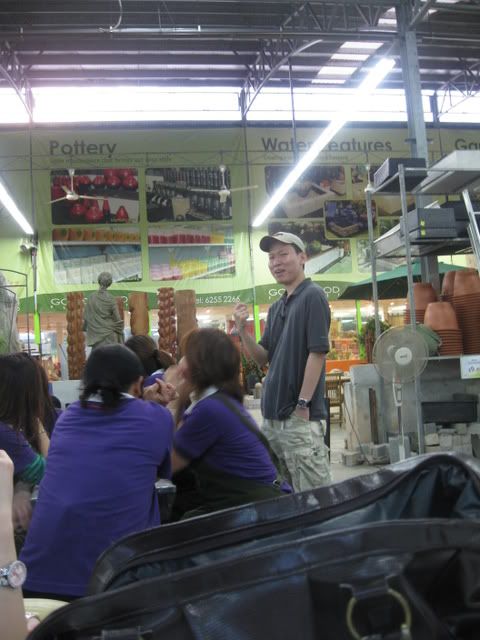 Star of the night, Peisan's nephew. He is so kawaii~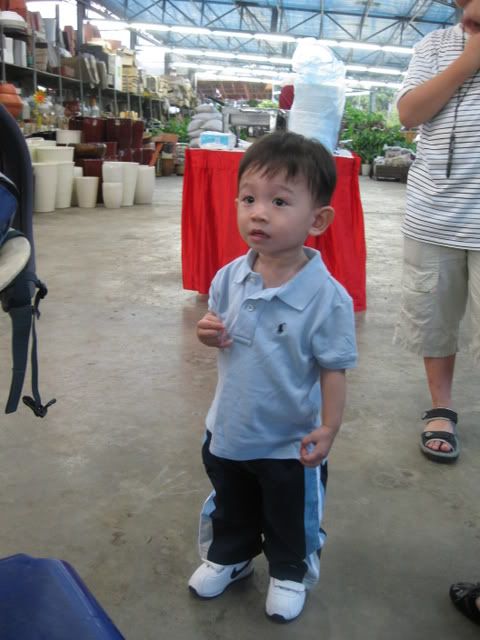 Time for food grabbing!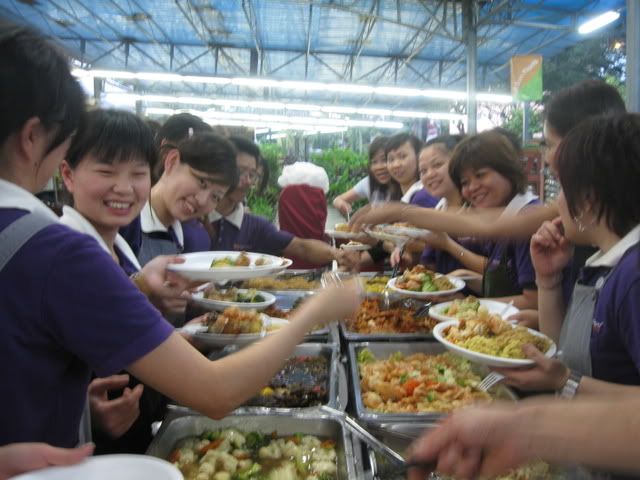 *P.S. I spent a estimated total of $6 of transport fees for today, I just top up $20 yesterday. Dang!