Bought a packet of this for breakfast, I don't know what this is called but I always think it is bee hoon with coconut and red sugar.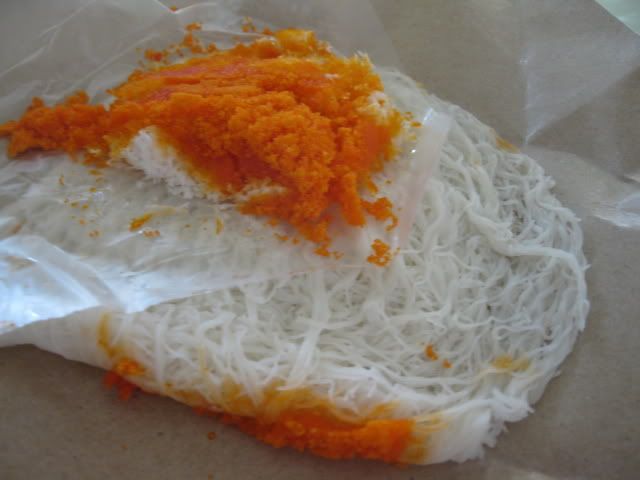 Cup of jelly from Daiso.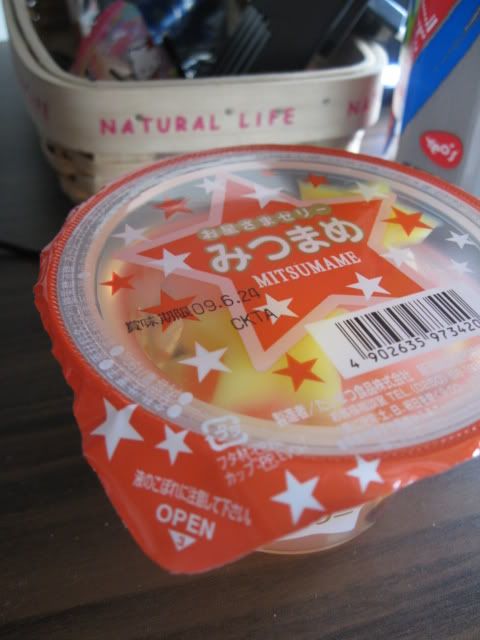 Got star inside!
And loads of fruits.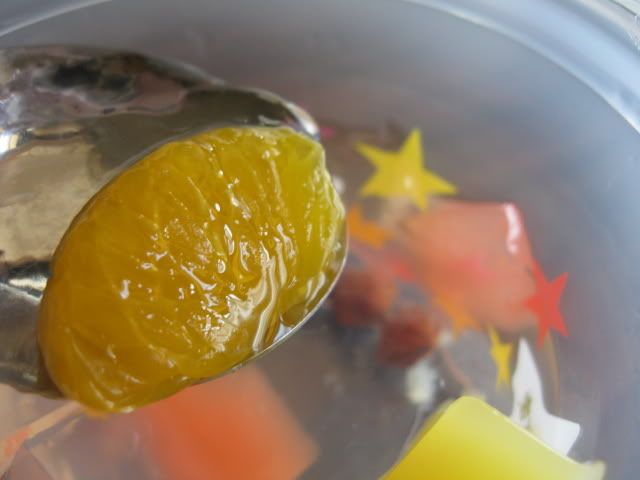 Mummy cooked green bean soup. Those black sesame like things are actually basil seeds which I added in myself.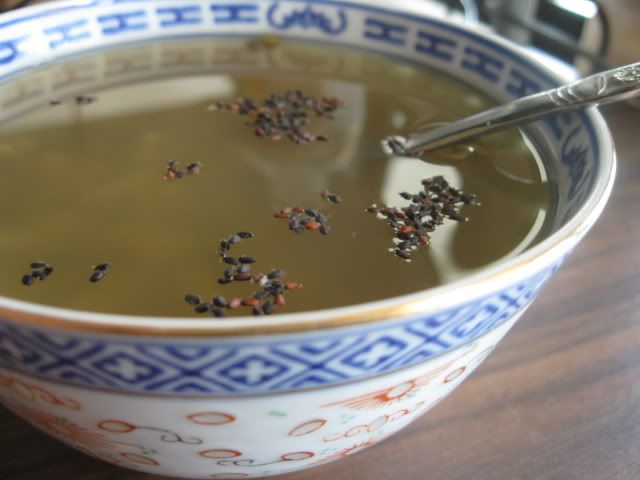 The seeds will 'grow' after soaking them inside the hot green bean soup after some time. The basil seeds are actually what we will usually see from the iced desserts hawker stores but they are soaked in coloured syrup.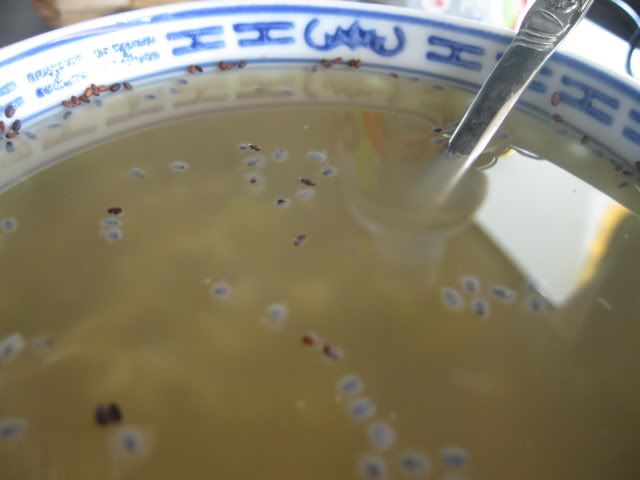 Met with with my girls and Weishu is suppose to join us but he didn't show up cause he wasn't feeling well. We had dinner at Ajisen, Plaza Singapura.
Our side dishes.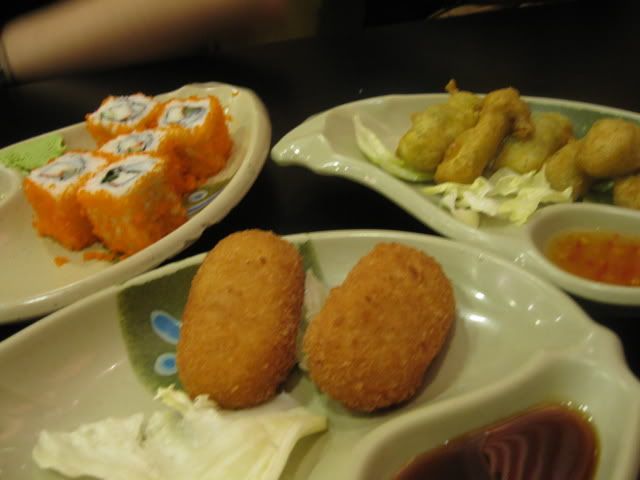 Corn Ramen.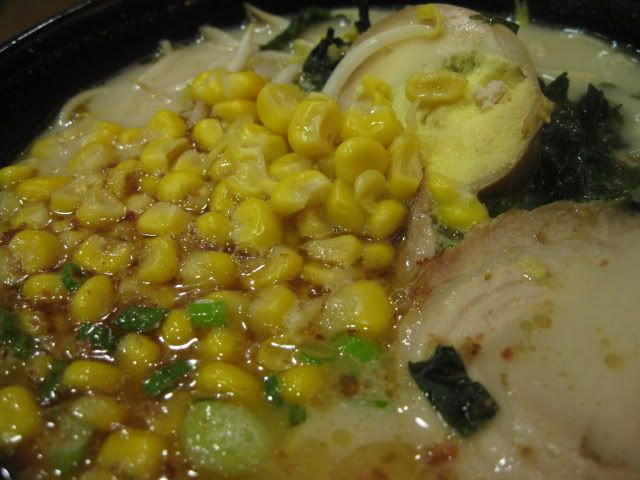 Spicy Cha Siew Ramen.
Pork Curry Ramen.