My lunch stewed duck rice, $3 from Chong Pang Food Centre. Haha... Omm nom nom... Haven have stew duck rice for ages.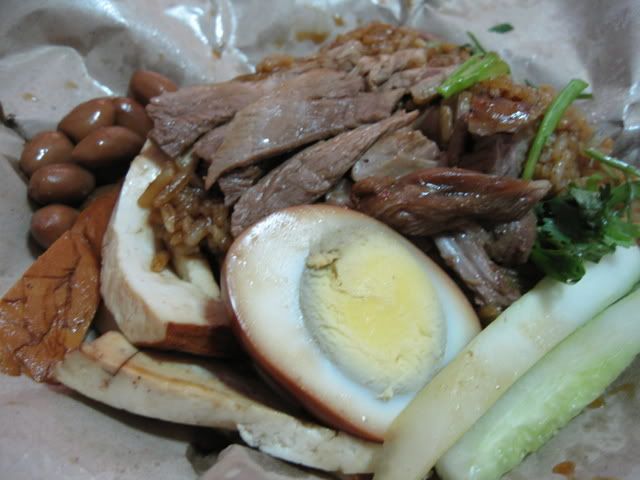 Herbal Pig Liver Soup, I shared this with my brother. This is from Hong Ji Bak Kut Teh, 19 Marsiling Lane #01-329. They have opened a branch at my area! Hurray~ I don't have to go all the way till Marsiling for Bak Kut Teh anymore.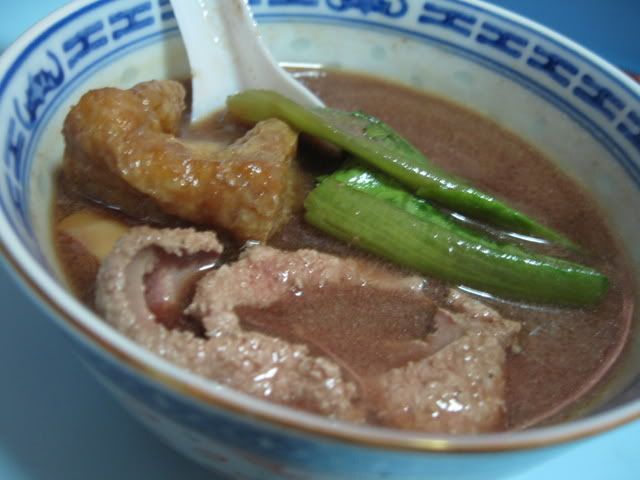 I'm growing green beans (mung beans to be exact). I actually pick the green beans from the rubbish bin because my mum used the green beans to boil water for my brother to drink. It was quite a miracle to see the green beans are already sprouting, hours after my mum threw them away.
More sprouts coming out after a few hours. =P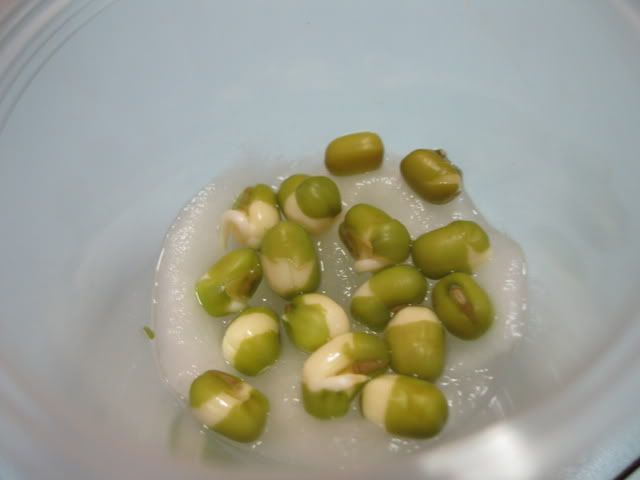 Dinner at D' Rubinah Restaurant, always packed with people at night, kind of hard to looks for seats.
I shared a masala thosai with mummy.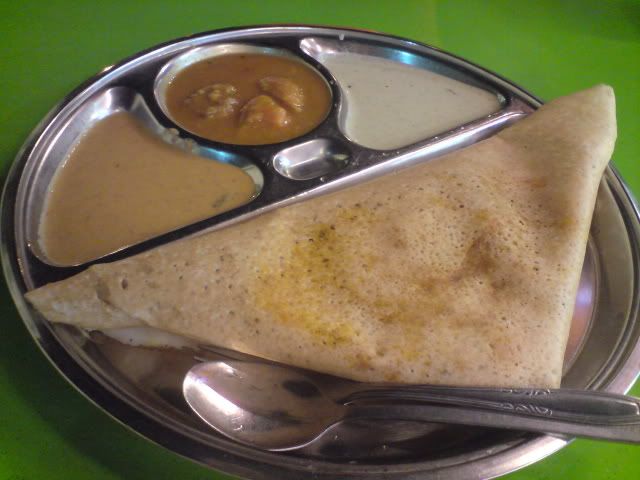 Has lots of masala fillings inside the thosai, goes very well with the 3 different types of sauces served together.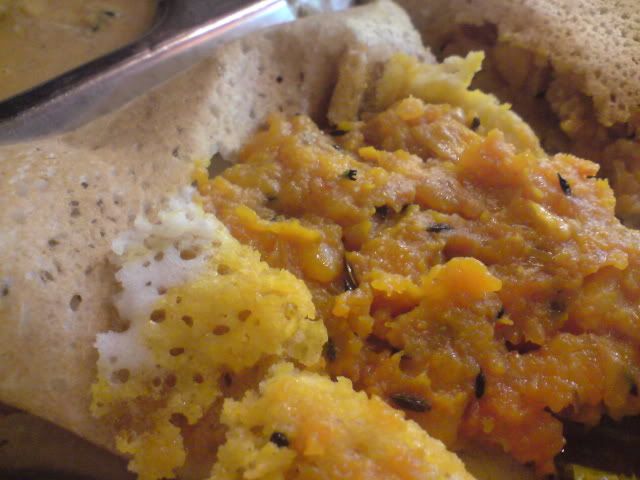 Conclusion
Food: ****
Value: ****
Service: ***
Ambience: **
D Rubinah Restaurant
592 Sembawang Road
Sembawang Spring Estate
Singapore 758451