Pau for breakfast again! Haha! This time it is 'Da Pau'.
Couldn't be bothered to heat it, just imagine how tough this pau is. Love the slice of egg. =P
I bought this bottle of Ramune from Novena Square 2 quite some time ago. Daiso sells ramune too but without the marble. The last time I had one with marble was during Secondary School days.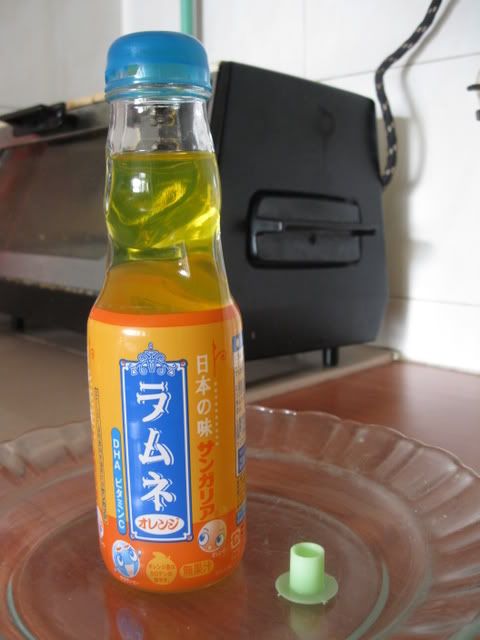 Definitely need loads of strength to push the marble.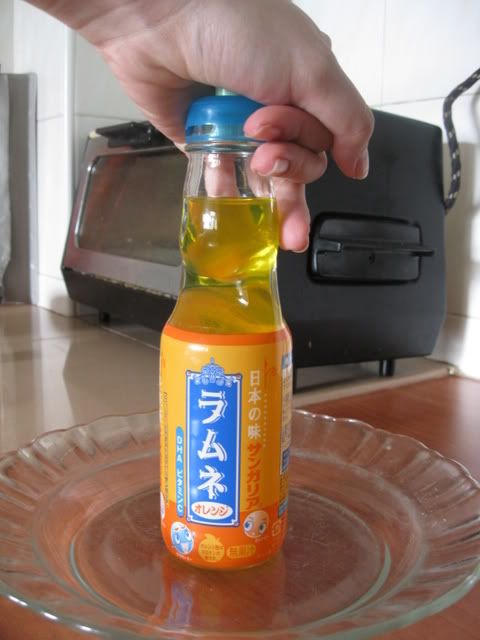 Finally! Phew~ Ehh... The ones I had during Secondary School, the soda will overflow due to the gas but this one does not. It's not fun anymore. Hmph...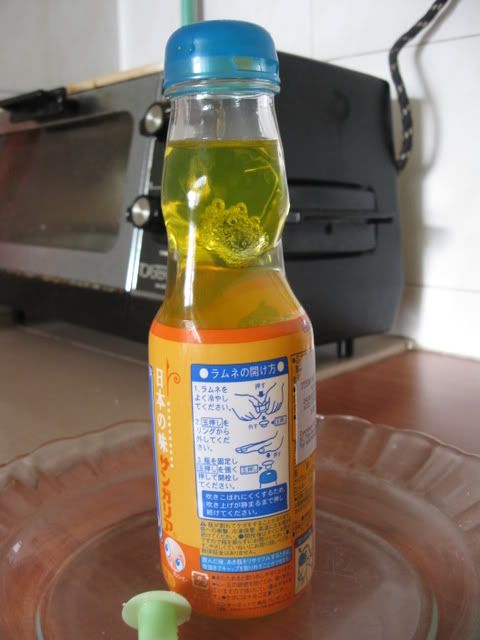 Pretty bubbles~!~
Made some snacks for tea, biscuits with red bean paste.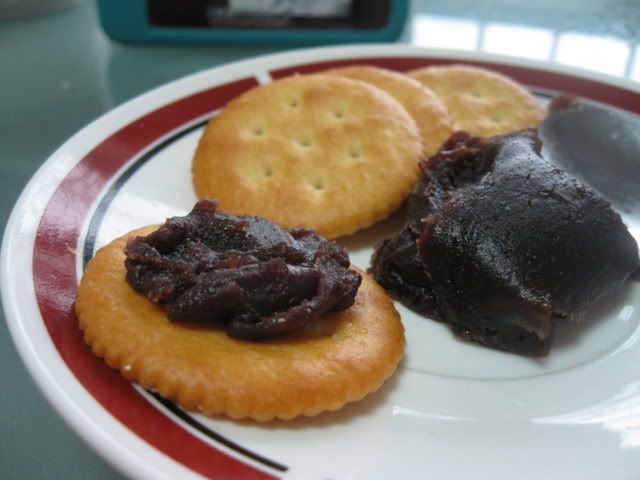 I cooked dinner, have not cook for a very long time. Skills have deteriorate. =P
Broccoli with oyster sauce.
Gong bao ji ding, very salty because I added too much salt accidentally.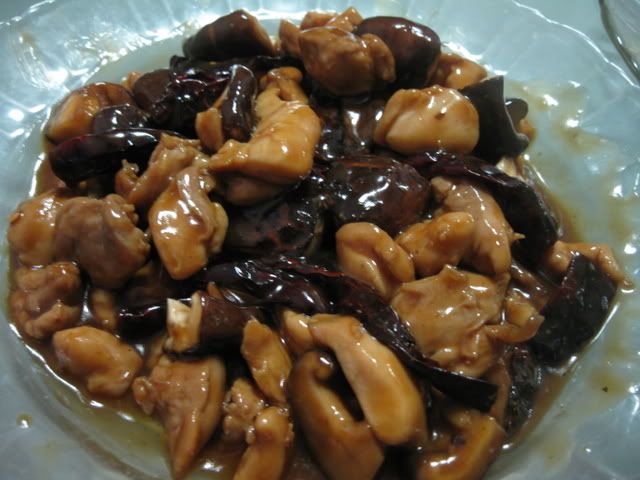 Don't know what soup this is, too much ingredients inside. There are beef ball, minced pork balls, egg, tofu and mushrooms. Hahaha~
Lastly, a Marigold peach jelly for dessert. Totally satisfied. =)