Here's our bill, only $7.00 each. Woohoo~
I was bored while waiting for my food, I even took a picture of the brick wall.
Chilli sauce.
Our glass of ice water.
Crispy Fried Fish, $7.20. Fresh fish right from the sea and marinated with herbs. One word, delicious.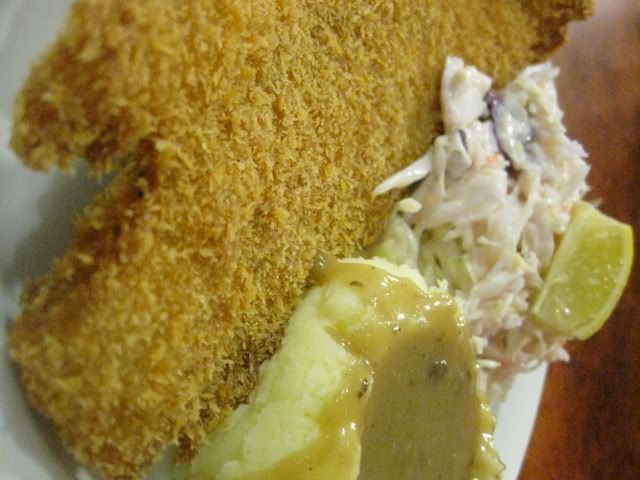 Mashed potato, simple but tasty.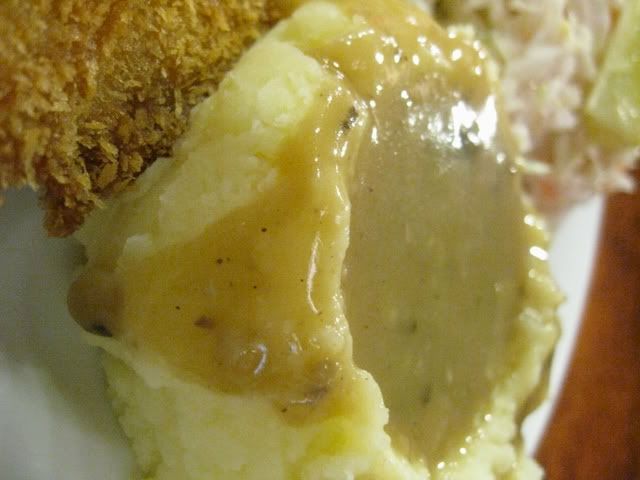 Coleslaw, crispy and cold cabbages. Loving it~
Char grilled chicken, $6.50. Very fragrant and the chicken is tender, comes with mushroom sauce. Woo~ Yummy!
Pasta salad. Just pasta and bell peppers but just nice.
Potato salad, I did say it is a must-have.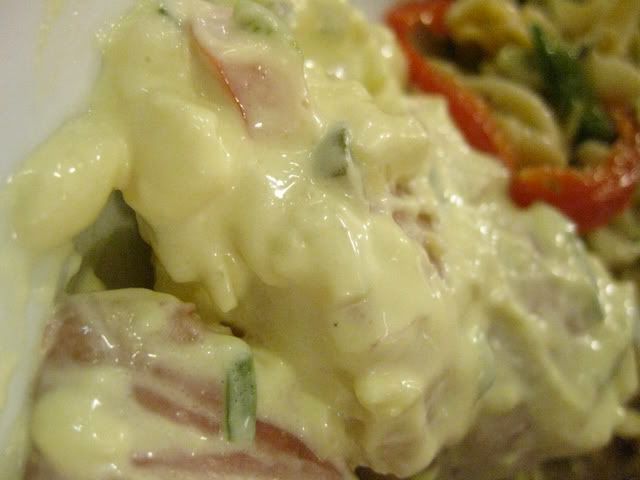 I wanted to order tasty rice but they have went out of it again. =( Rahh! I don't care, I'll be back!